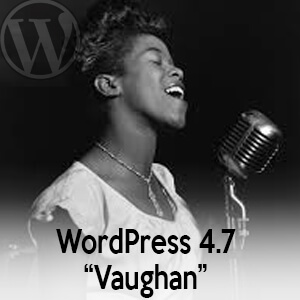 This week I review WordPress 4.7
Upcoming Events
Segment 1: In the News
Segment 2:  WordPress 4.7 Review
Version 4.7 of WordPress, named "Vaughan" in honor of legendary jazz vocalist Sarah "Sassy" Vaughan, is available for download or update in your WordPress dashboard. New features in 4.7 help you get your site set up the way you want it.
Segment 3: Tool of the Week
---
This weeks episode is sponsored by SnapID.