This week I review WooThemes (StoreFront) & WooCommerce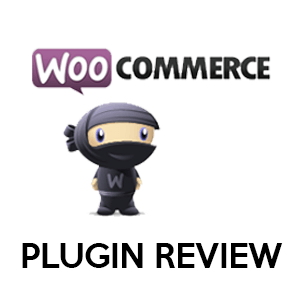 Upcoming Events
Segment 1: In the News
Segment 2:  WooThemes: StoreFront + Commerce Review
Segment 3: Tool of the Week
Read Transcript
Adam: This is The KitchensinkWP podcast. Episode 107. [ Opening Music]
Adam: Hello. This is Adam Sliver. The host of The Kitchensink WP podcast. Thanks for being here. Let's get started. Upcoming events. Next weekend we have WordCamp Atlanta. It's the only WordCamp next weekend. It is March 18 to 20th. It is sold out but, as I always tell people, if you really want to go you should check into Facebook or Twitter. There are pages for each WordCamp and you can see if there's anyone selling tickets that can't make it. If you're within an hour drive and you have never been to WordCamp, go or reach out to see if you can go. So check that out.
What else? In The News. Kind of a light news week. This past week only one real thing here. WordPress 4.5 beta-3 came out. There were 100 bug fixes in the past week alone which is awesome. I did want to share, I meant to share it last week, I didn't know what the date was. There's a release date, a tentative release date. The target date is April 12. We're about three weeks away. We should see another beta, maybe a beta-4 and if the past, if my memory serves me correct, there's always a release candidate 1 and 2 and then there's a release. We're about three weeks out.
If you want to help and either if you find a bug or if you downloaded it, you're testing it out, you can submit a bug report or even try to fix a bug and get credit in that release as well. Like I said last week, I hadn't checked version beta-2 yet. I have not even messed with beta-3, just haven't had the time this past week. I have it on my server, on my local server because I have the leading edge nightly's automatically download whenever I launch that site that I run as a test site. Anyway, I haven't had a chance to check it out, so I can't really talk to that at the moment. Hopefully by next week I'll have some more information on that, but no promises. Just to let you know.
What else? That's it for this week for In The News. Segment two is The Meat and Potatoes. Today's Meat and Potatoes is Woo. WooCommerce and Storefront. Back in Episode 47, I did a review on iThemes Exchange, which I'm still a huge fan of and it makes setting up a storefront really easy in selling things, digital or physical product. Nothing's changed there. But, I recently had the need to investigate other options for another client, to give some options, and something I'm working on myself.
I dove into WooCommerce about 10 days ago. With that in mind, I wanted to share with my experience and kind of a high level overview, so without due. First of all if you didn't know, WooCommerce, the platform itself is free. They base their business model on the add-ons, which are fee based for certain extensions, for certain functionality. For extra themes and for extra payment gateways, there are fees on some of those. They're affordable, anywhere from $29 up to maybe about $100, I don't know if there's anything more expensive. I think there might have been one for events, might be a couple hundred bucks. Nonetheless, that's the business model.
Also, in case you didn't know, automatic.com or the company Automatic, they bought Woo themes and the plug-ins. The whole entire company, they bought it almost a year ago. I think it's been about almost a year. Also just so you know who owns Woo. What did I do? I did the following. First and foremost, I set up a brand new local install using Desktop Server from ServerPress and then I went and got the free StoreFront theme. It's pretty basic. Pretty cut and dry. I can do some customizations to it, logo, colors, the traditional stuff within Customizer.
If I want full access, they have an add-on to the Customizer that gives me more options for changing. There's a fee on that one. From there though, I didn't really care about that at the moment. I just wanted to know the functionality. I didn't care about design at all at the moment. What I did is there's a button. Once you install the theme and the plug-in … I got the theme and then I got the WooCommerce plug-in, they go hand in hand. There's a button that says Let's Go. Press the button and you are given some options from there, about a dozen or so. They're pretty simple options that walks you through, like a set up guide.
First and foremost, you're given the option do you want the pages created for you. Those pages are Shop, Cart, Checkout, and My Account or you can skip it. If you don't want those pages or those page names, you can go create your own first and then skip that altogether. I went ahead and did it because mine's a brand new installation and I wanted the help. I figured why recreate the wheel.
From there, the next steps were pretty basic. You pick the local region that you're based in. In my case, I'm in California, United States of America. Shipping and tax. Am I going to need that? Yes or no. Then payment options. I chose PayPal Standard because that's built in and free. I did investigate that Stripe is also now free. I believe there was a fee for that a month or so ago and prior to that. Now the Stripe plug-in, add-on if you will, is free. You also have choices for check, COD or bank transfer, if you want to have those options. Like I said earlier, you can pay for PayPal Pro, Authorize.Net, but those are extra fees just because that's one of the business models.
From that, honestly the store was set. Those basic settings did my store set up. It was really, really quite simple. I was pretty impressed. Then I needed to create my first product. This is where, not that it gets tricky but just takes some time to figure out what goes where, and there's some other areas. Also by the way, it says storage ready. There are other areas, you can watch some videos. You can subscribe to the WooCommerce list. You can use Sidekick. You can do some more reading on the tutorials, etc.
I went ahead and I ignored all the built in help. I went, I'll just create my own first product. I did that. I added the first product. I added a picture. The first text box that they give you is the More Details. It's like kind of the light … Not the More Details. It's the Brief Details, brief explanation. Then you have a quantity. You can track by each item, which I wanted to do because this little project I'm working on, I'm only going to have one of everything. I won't have multiple quantities of the same product.
By the way, when this goes live I'm hoping in the next two weeks, maybe if you really want I will tell you what the site is. You can take a look at it and give me your feedback. Just something, a little side thing I'm doing. We'll see what happens. Anyway, quantity tracked by each item. You'd also set there the option for backorders allowed or not allowed or let people know when more product has come in. I'm not going to let backorders happen because, like I said, this product in case that I'm trying to do something with, I won't have multiples so there are no backorders, it's one off.
Reviews. You can turn those off or on and that's on. Technically it's weird. I couldn't figure out where to turn Reviews off. It's based on the comments, so you have to turn comments off site wide within the dashboard preferences. Then if you have any previous posts or previous products, you have to go into each one of them and click edit and uncheck comments so that way the reviews won't show up, because I don't need reviews on this as well, for me.
What else? Oh yeah. Product Description is just that. It's a short description. That's what appears in the first area and I think the first text box is the More Details if you wanted to add a lot more complex information. Kind of, in my mind, a little backwards on how that presentation should be, that's just my opinion on that.
You also have the option for Shipping Options. What I really liked actually in this case was the option for local pickup, which is interesting. If you want to sell something and have payment online, you can then have it be local pickup. Then the shipping gives you options. You have to set up in a couple, how do you want to ship, flat rate or based on zip code. I'm still working on that myself. That was pretty much it. Honestly, it really only took me maybe half an hour tops to set up a quick little store.
Keep in mind, I haven't done any customizations in the theme and I'm not sure I'm going to in this case because sometimes the goal is just to get your content or your storefront up and running. The other themes that I saw there … I'm going to go there right now real quick and tell you a couple things here. They have Storefront, that's the basic one, it's free. They have the extra child themes which give you a lot more preset customizations. They're preset. There's … Which one here? There's Child Theme called Galleria, $39. Pro Shop $39. I guess they're all $39. Toy Shop, Boutique. They just kind of give you, what's the word? I guess it gives you a head start, if you will, into the layout and design.
You can go in and start from scratch. You don't have to use WooCommerce Theme at all. You can use any theme for that matter. I could use Headway. By the way, version 4 is so close to being out. It's going to be very cool. We'll talk about that when it comes out. Maybe have an interview with Grant on that. You don't have to use the Storefront theme. It's built in to work with WooCommerce, the plug-in. That's why I wanted to talk about them both here today.
A quick 30,000, maybe a 40,000 foot view of Woo and the Storefront Theme and the WooCommerce plug-in. Check it out. If you're looking to build a quick store, even with iThemes Exchange. It was awesome then and it still is. Woo is pretty cool. I'm impressed what it can do. There's a lot more you can do with it. This I know. I have a friend of mine who's actually on the support team on the WooCommerce team and he's loving it. Because you need to be on a dot.org. You need to be self-hosted to run the WooCommerce plug-in and theme. You can't be on dot.com, so it's pretty cool.
Check it out. It's over at WooCommerce.com. Is that right? Is that the right URL? Double check here. Actually it's at … Yes. woothemes.com is where it's at. Go to woothemes, you'll find under Themes, Storefront, Storefront extension, Storefront Child Themes, etc. That's it for The Meat and Potatoes. Pretty basic. I'm a fan. I'm going to start digging into more … Also, there's actually WooConf is coming up. That's something coming up. When is that and how much is that? Let me share that with you real quick. Woo Conference is $700. It's April 6, 7, 8 in Austin, Texas. I'll put a link to that in the show notes if you're interested in knowing more about Woo.
Moving right along, segment three, Tip and Tool of the Week. Keeping with theme of commerce and websites and Woo, I want to give you a heads up to a new podcast actually. It's called dothewoopodcast.com. It is hosted and produced by Bob WP, that's not his last name, WP isn't the last name. His name is Bob. I don't know his last name, but BobWP.com is his main site. He is an institution if you will in the WordPress world, like me. I'm not an institution, but he's out there. He does community service work. He speaks at WordCamps. I met him for a split second at WordCamp US. Great guy. He's sort of a new podcast. Only one episode so far, just like the opening episode. But look forward to that if you're interested in knowing more about Woo and WooCommerce, eCommerce type of thing, check out his podcast, dothewoopodcast.com
That's it this week. If you have any questions, go ahead and use the speak mike function on my website or email me, adam@kitchensinkwp.com. Have a great week. Go out and do some awesome things with WordPress. We'll talk to you next week. Bye-bye.
How did we do?
If you rate this transcript 3 or below, this agent will not work on your future orders

---
This week's sponsor is ConciergeWP.com | Relax, We've Got This!